This is the final part guys, well I guess it is down to the guy cosplayers and some really strange and weird ones...lets go to the pics shall we...

Male Cosplayers

Not much of the male cosplayers caught my attention, only a few below I think really deserve some compliment, they really have it all out...ganbatte guys.

Dante (did you eat too much lately??...kidding..)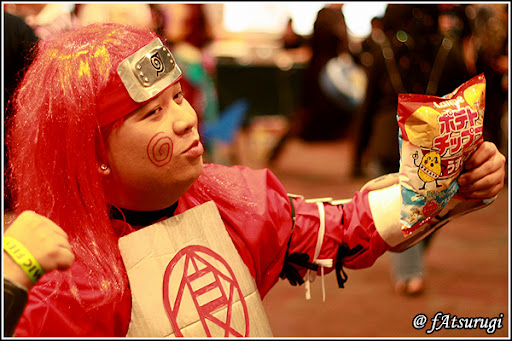 from Naruto (forget his name.....)

Sengoku Basara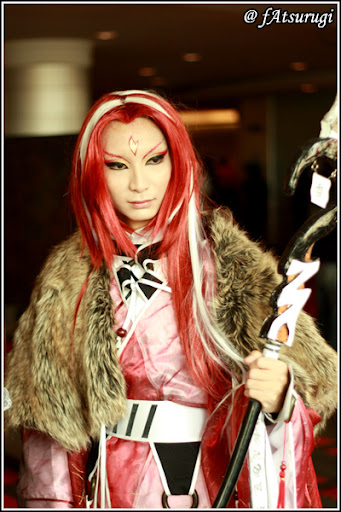 Haloween Sora

Special Cosplayer

I think some of them did some unexpected cosplay characters like Cobra (really unexpected), Katamari, Nemesis and etc..


Cobra from G.I.Joe

Katamari .. We Love You....

Faust

Krauser II from Detroit Metal City

Nemesis (Resident Evil)
Action!

I manage to capture a few act that the cosplayers post out, really awesome....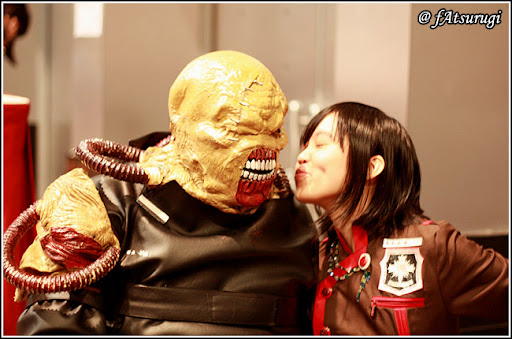 Nemesis: Kiss...ME!!!!! Braggghhh...

Fire, please....

Head Shot

Lelouch: Si Ne Nasai!!
Figures
These figures are all by figuremall, I think they really get alot of business nowadays as the anime market in M'sia is blooming.

Suzumiya Haruhi
Well, thats kinda covers the event of that day, of course I left out the stage performance, the artist booth and other stuff...but most importantly I get some good shot of the cosplayers. In fact, I also got myself some nice batches and a revoltech Gurren Lagann figure.

Camwhorers everywhere....(including myself)